The Washington State Department of Health has organized the state into eight separate EMS and Trauma System Regions that are made up of local and regional councils. This component of the trauma system represents local interests, and establishes the development of the trauma system as a grass roots effort. The regions are supported by grants from the state office and are charged with developing the regional plan, regional patient care procedures, prevention and public education programs to address regional injury problems, etc.
North Region EMS endorses this commitment and provides the following mission statement to help guide and reinforce its work:
Mission Statement
The North Region EMS and Trauma Care Council promotes a coordinated, region-wide health care system to provide quality, comprehensive, and cost-effective emergency medical and trauma care to individuals in Island, San Juan, Skagit, Snohomish, and Whatcom Counties.
Council Members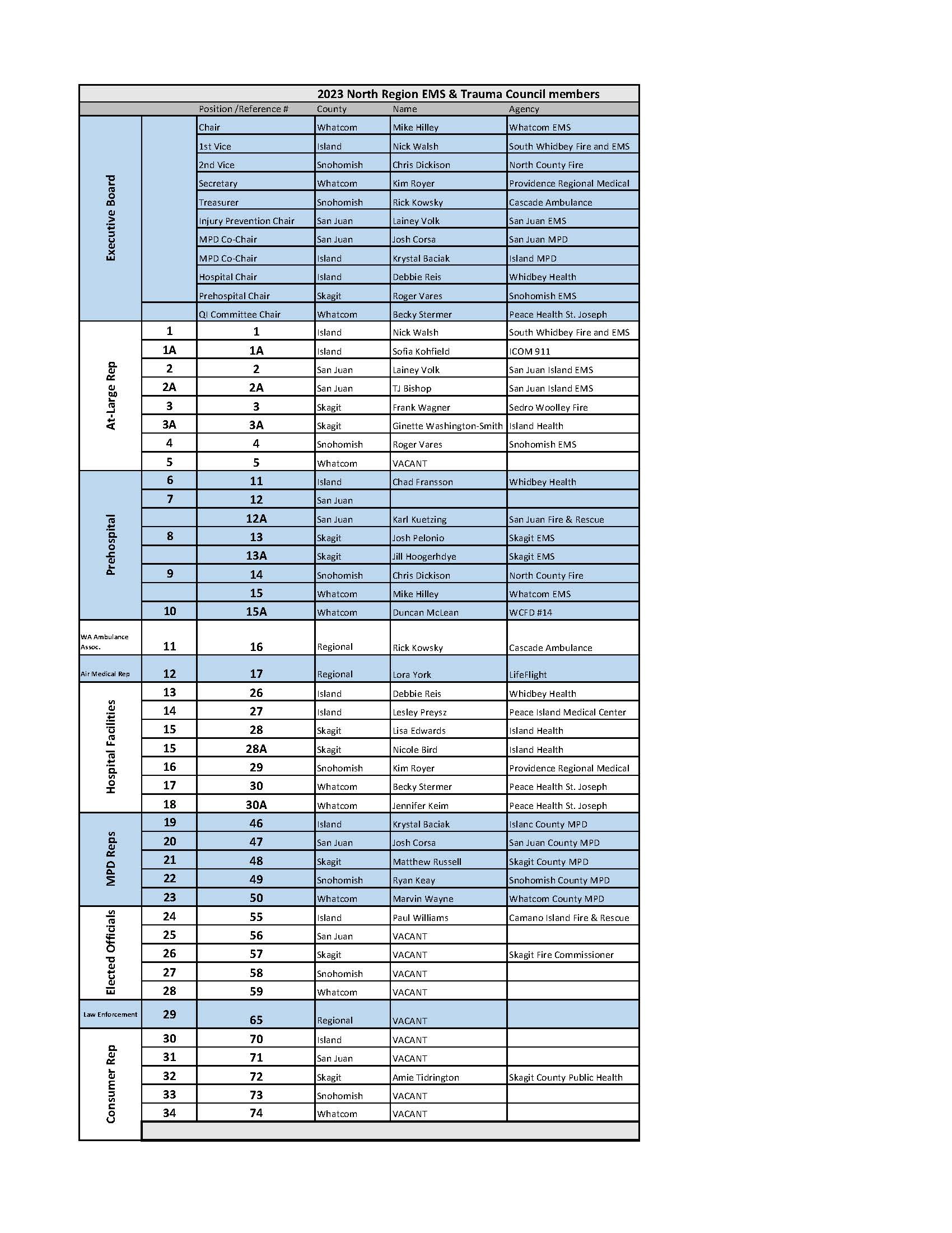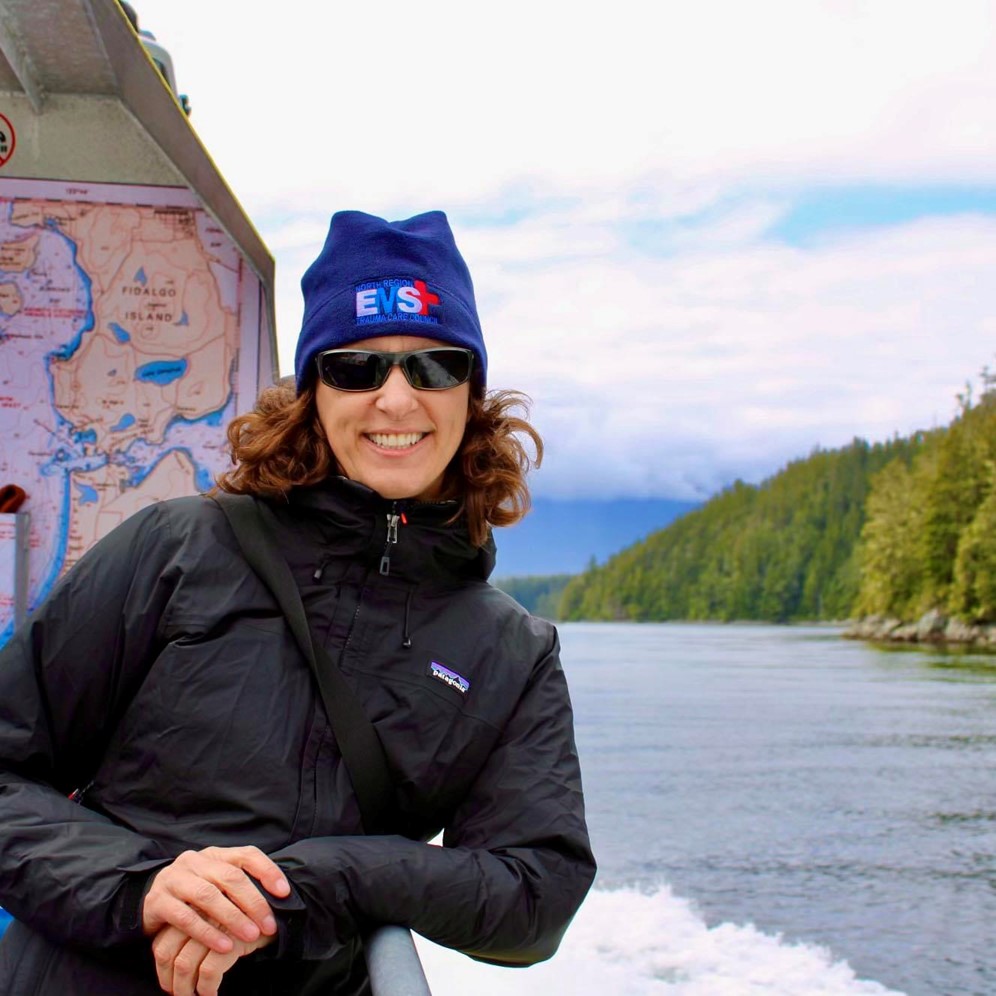 Executive Director
Nadja Baker
For any North Region EMS & Trauma Care Council questions, please contact Nadja
Page Last Updated: Aug 15, 2023 (13:55:08)